Ad Blocker Detected
Our website is made possible by displaying online advertisements to our visitors. Please consider supporting us by disabling your ad blocker.
Jammu & Kashmir unfortunately yet to develop business-friendly atmosphere like you see in cities like Bengaluru, Delhi, Chennai, Hyderabad, Pune, etc. However, the youth of Jammu and Kashmir are equally competent if not more in starting and developing business enterprises.
Here we have compiled top popular and profitable franchise business opportunities in Jammu and Kashmir including major cities like Srinagar, Jammu, and Anantnag. This list will help you in taking an informed decision in selecting the right one.
---
Offers: Franchise
Expansion: Nationwide
Investment: Rupees 50000 to 2 Lakh
Space: 250 Sq Ft
---
Offers: Franchise
Expansion: Nationwide
Investment: Rupees 10 to 20 Lakh
Space: 850 to 1000 Sq Ft
---
Offers: Franchise
Expansion: Nationwide
Investment: Rupees 5 to 10 Lakh
Space: 1500 to 3000 Sq Ft
---
Offers: Franchise
Expansion: Nationwide
Investment: Rupees 50000 to 2 Lakh
Space: 800 Sq Ft
---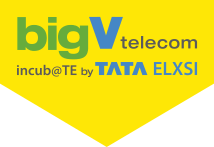 Offers: Franchise
Expansion: International and Nationwide
Investment: Rs. 5lac – Rs. 10lac
Space: Minimum of 150 SQ. feet
---
Offers: Franchise
Expansion: International and Nationwide
Investment: Rupees 5 to 10 Lakh
Space: 200 Sq Ft
---
Offers: Franchise
Expansion: Nationwide
Investment: Rupees 5 to 10 Lakh
Space: 200 to 600 Sq Ft
---
Offers: Franchise
Expansion: International and Nationwide
Investment: Rs. 20lac – Rs. 30lac
Space: 300-500 sqft
---
Expansion: International & Nationwide
Investment: Rupees 30 to 50 Lakh
---
Offers: Franchise
Expansion: International & Nationwide
Investment: Rupees 5 to 10 Lakh
Space: 2000 Sq Ft
---